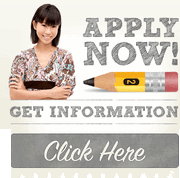 An x-ray technologist is in high demand these days and will continue to be over the next several years. The baby boom is affecting the healthcare system and diagnostic imaging is no exception. The baby boom is expected to place an increased burdon on the diagnostic imaging community because more and more patients will be entering the departments for our services but also more and more technologists will be retiring from the profession.
It is expected that employment of x-ray technologists will increase 15% from 2006-2016. This is faster than the average occupation.
Technologists who are willing to seek employment elsewhere and those who have experience in other areas of diagnostic imaging (i.e Computed Tomography, Magnetic Resonance Imaging, and Mammography) will have more success finding employment.
There are many jobs available throughout Canada some of which include employment opportunities with the Canadian Armed Forces (civilian or enlisted). The job prospects are similar in the United States, however to work here one must pass the national exam. The national exam written in Canada will not be valid.
A job as a radiological technologist allows you to see the world. There are positions avialable throughout the world including countries in the middle east such as Saudi Arabia. Other countries include those in Europe and Australia. However, these positions usually require one or two years experience.

References:
Bureau of Labor Statistics (2007). Occupational Outlook Handbook. Retrieved from: http://www.bls.gov